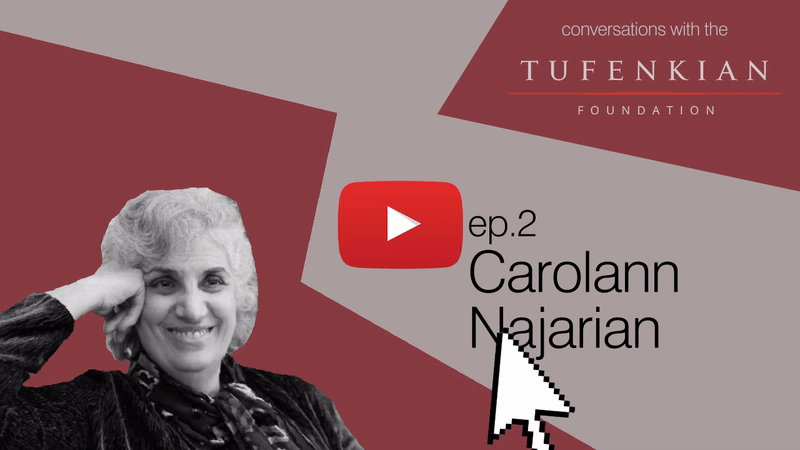 Check out our in-depth conversation with longtime Tufenkian Foundation friend, supporter, and advisory trustee, Dr. Carolann Najarian.
We discuss her time in Armenia and Artsakh following the Spitak Earthquake and during the Artsakh Liberation War; about publishing her experiences in her captivating book, A Call From Home; Armenia and Karabagh, My Journal; about her years of work with the Tufenkian Foundation; and so much more...

In February, we announced the launch of a new interview series called Conversations with the Tufenkian Foundation—frank, open, and insightful conversations with Tufenkian supporters, trustees, staff, beneficiaries, and friends.
In our inaugural episode, we chatted with the Foundation's director of development, our very own Antranig Kasbarian, about everything from how the Tufenkian Foundation was founded to its future plans and projects in Artsakh and Armenia.
Don't forget to subscribe to the Tufenkian Foundation's official YouTube channel by clicking on the button below!